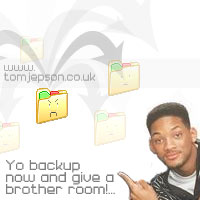 In the past I've had issues using CuteFTP's Import / Export feature to migrate my FTP site list, in particular, loosing password information. This tutorial teaches you how to export or backup your CuteFTP Site Manager and keep your passwords and connection data intact.
Notice: Before we go any further…
This is the process i use when i need to quickly transfer my FTP connection data over to a new machine or if for some reason i need to reinstall CuteFTP (CuteFTP 7 & 8).  Whether it is the 'right way' I'm not sure, but it works for me. I take NO responsiblity for any mishaps you may have following this process. Just be careful and if your not sure, leave it.