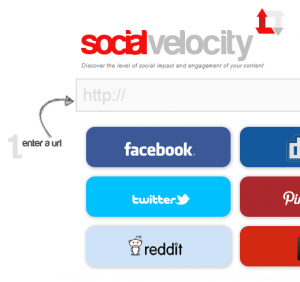 Last week i found myself in the situation when i had a URL which i wanted to know how many tweets, likes and Google+s it had. The problem was, the page didn't have a social share widget that displayed the social stats for that content.
This got me thinking… and that thought became 'Social Velocity'
Social Velocity is a free Social Media Tool that tells you how many tweets, Facebook likes, Google+s a particular piece of content has accumulated over its life time.