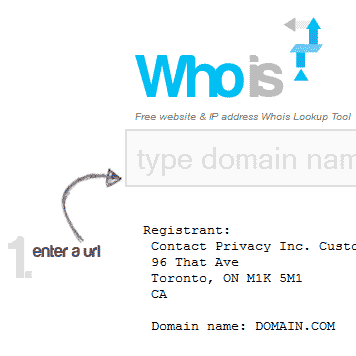 Its been a while since I've been able to have time to code but this week I've managed to get into the thick of it. A bi-product of this work has been the new Whois Lookup Tool.
I've been meaning to create one of these for AGES and all previous attempts have either failed or been abandon half way through…
This time, I'm hoping that bar the odd tweak here and there, i might of nailed it 🙂
So, What Does it do?
Its pretty straight forward to be honest, you give the tool an IP address or a domain name and it goes and looks up who the registered owner is and returns this and other registrant information such as address, date of registration, expiry, DNS servers etc.
Give it a try and you'll see what i mean. Let me know what you think and if you manage to break it or have any thoughts for inprovement – would love to hear from you!
FYI – as I hinted towards earlier, the Who is Lookup tool is part of another project that I'm currently working on so keep posted…
BTW – if you missed the last tool i created (Social Velocity – discover the reach and engagement of your content) check it out and let me know what you think of that as well!