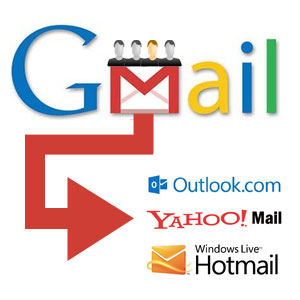 Hi All, I've got another quick tutorial for you. This time we're looking at how to forward specific emails in Gmail to another email account.
For example, you may find yourself in the situation where you need to forward certain emails that are going to your personal Gmail account to your work or maybe your Outlook email, Hotmail, Yahoo accounts etc.
Note, this tutorial doesn't run through how to forward all your Gmail (catch all), just certain emails. That said, it's all in the same place and just a matter to selecting "Forward a copy of incoming mail to" if this is what you want to do.