Your UK based SEO Freelancer
Hi! My name is Tom. I'm a UK freelance SEO consultant with over 19 years professional experience in helping businesses of all sizes succeed in search.
Is your business looking to benefit from incorporating a technical SEO expert into your team? One with commercial focus, attention to detail and no-nonsense approach? Then I'm your guy!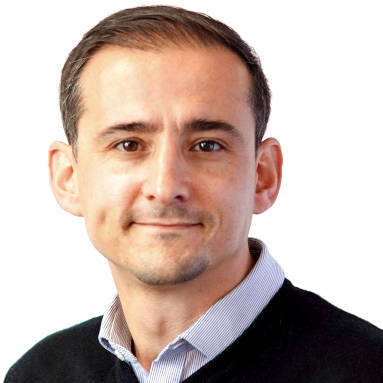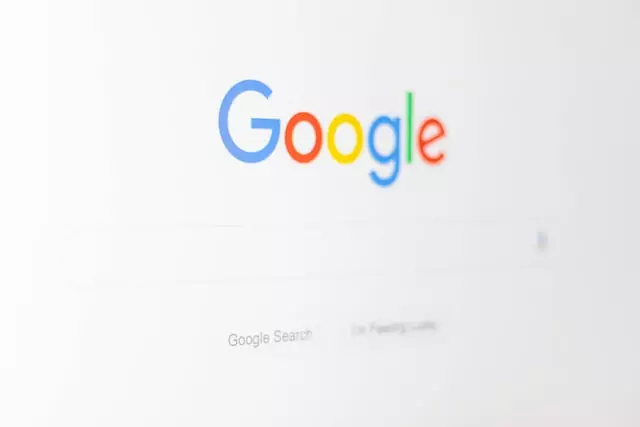 Organic search – the heart of every digital strategy
It's no secret, ranking in search engine results is one of the most effective ways to drive online traffic to your business and drastically change it's reach and trajectory. But in truth, SEO is much more than just that. A successfully SEO strategy not only drives organic traffic and conversion, it should also provide you with something even greater; a better and more intimate understanding of you audience and their needs – it is through this insight that we can truly transform the relationships and way you do business with your customers, not just online, but across the entire business.
If there is one thing I see time and time again in digital strategies, it's the siloing of efforts and the lack of one marketing activity informing and developing another.
As well as improving organic traffic, conversion, your understanding of your audience and fine-tuning your own message, a proper SEO strategy should help you understand your competitors, what they are doing and how you might leverage a competitive advantage.
Our work together should also look benefit and transform your team and business as a whole.
Interested in learning more? Get in touch today.
Why choose an SEO freelancer (me) over an SEO agency?
To cut to the chase, I am here to give you the highest level agency service, at a freelance price.
There are a lot of digital agencies out there that claim to do SEO. Some are specialist and some are not. And when it comes to SEO, there is one thing for certain, you need to have someone with experience and knows what they are doing. This industry gets a bad name and is sometimes seen as the wild west of marketing, and unfortunately, that's for a reason. There are some amazing agencies out there, if you can find them, but regardless of who they are they all have the same problem – the ability to scale (trust me, I owned and ran one.). Finding a decent SEO that has availability is extremely hard (particularly technical SEOs). Finding one that is also commercially focussed and able to effectively communicate what is required in layman's terms, is like finding hen's teeth.
From running my own successful SEO agency and working with many more, I know the challenges, budgeting costs, contract terms and resourcing issues that clients (and agencies) run into. Imagine a scenario where you get to work directly with one of the most experienced SEO professionals on the team, and at a fraction of the cost. That is the SEO service I want to provide and why I choose to freelance.
Working with me, you will be working directly with someone who has extensive SEO and marketing experience; not an intern, account manager, or someone that is still cutting their teeth in SEO and marketing.
All the work I do is my own. I don't outsource, I don't cut corners, I don't dilute. And if I am not the right person for the job, I will tell you.
To retain my high standards of work, I am incredibly strict with the size of my SEO client base and what I choose take on. I'm not interested in getting as many clients as I can. My interest is in doing great SEO work and working with like-minded, passionate and engaged people; cultivating long term relationships that are built on trust. If this sounds like you, then I'd love to discuss how I can start supporting you and your business!
I'm a freelance SEO that specialises in:
Technical SEO Audits
Making your website Search Engine friendly
Site Build
Building SEO into the core of your new website build.
Site Migration
Protecting the authority and traffic when changing site.
Redirect Mapping
Ensuring the value of old pages is passed on, not lost.
Keyword Research
Understanding the search queries you need to be targeting.
On-Page Optimisation
Optimising page content to their related keywords.
Content Strategy
Developing content strategies to engage your customers at every stage of the funnel.
Competitor Research
Establishing the strengths and weaknesses of your competitors and how to leverage this.
E-Commerce SEO
Optimising your e-commerce so that it ranks in search. Driving revenue & conversion.
Local SEO
Optimising your Google Business Profile and targeting local search queries.
International SEO
Ensuring your content finds its intended local audience.
SEO Training
Empowering your team with SEO knowledge.
TESTIMONIALS
Tom is the best. His ability to generate clients more money is unrivalled. He educates and inspires those around him. It is a pleasure to work alongside him.
– Tom Bowden
Tom has a wealth of technical knowledge, yet has the ability to relay this to others in business terms that they easily understand. Tom's work in Digital Marketing provides solutions for clients and prospective clients that are credible, effective and cost effective. I have no hesitation in recommending Tom, who is a guru!
– Terry Heffernan
Who do I provide SEO Freelancer services for?
Clients & Agencies
I work directly with clients as well as supporting some of the top UK SEO agencies that need an extra pair of experienced hands, sanity checking, process development or internal team training. Click here for more information on my freelance SEO services.
SEO Clients I've worked with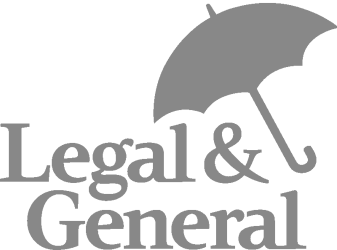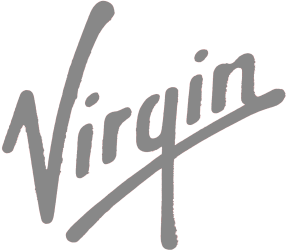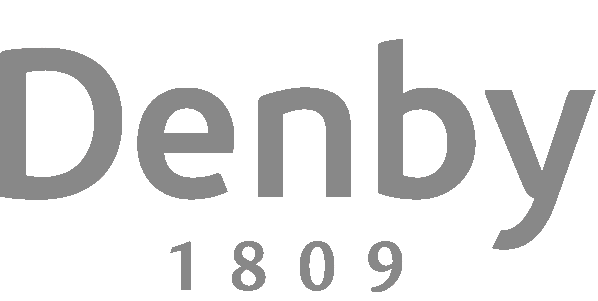 Featured on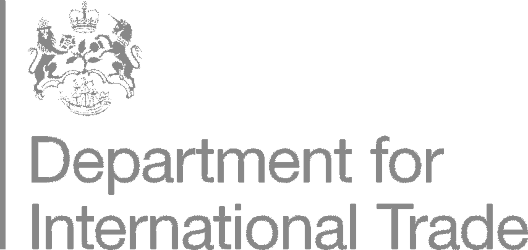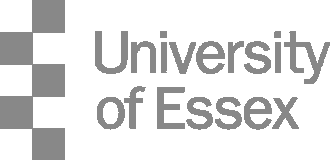 ---
Frequently asked SEO questions
Can an SEO guarantee rankings?
No. Anybody that claims this is a red flag. The reality is, SEO is about optimising for a system/algorithm that is constantly evolving and in an environment that is also changing. There is no SEO in the world that can guarantee anything relating to ranking. The skill of an SEO comes from years of experience working with the search engine and understanding how they adapt and where they are moving toward. Do not be fooled by what I call "Shooting star SEO strategies" – yes, you could rank quickly and gain traffic for a short time, but eventually you will burn out and cause longer term damage. SEO is a marathon, not a sprint.
Do we need an SEO freelancer?
If you have customers that search for your products or services and are asking that question, then the answer is almost certainly, yes. That isn't to mean that you need SEO support all-day every day. My ideal is to provide you with expert SEO input to help you develop and build the foundations of a strategy that you and your team can then run with. A lot of the time this is what my primary aim is for my SEO clients; an intense period of research, set up, optimisation, education and direction that can then be supported as and when required. I'm here to empower you, your team and your business.
How much do SEO services cost?
My pricing is very simple and transparent, by the hour.
I steer well clear of "fixed packages" as in my experience this means you are likely to "get the same as everyone else". And if there is anything a business needs for it's SEO, it's not a cookie cutter approach. Like people, each business is unique. As a result, all my freelance work and SEO projects are bespoke and carefully crafted to meet to your particular needs.
Will we need an ongoing SEO retainer?
To coin a popular SEO phrase, "it depends…". Many of the SEO projects start with an intense 2-3 months of auditing and initial optimisation followed by regular input in the form of an SEO support retainer. However, if you are simply looking for a one-off piece of work or need external support or input, this is not a problem. Get in touch and let's find what is right for you.
How long does SEO take to see results?
Again, steer clear of anyone that makes time promises. There are simply too many variables and unknown factors that can influence this, for example: your competition levels, speed of implementation, age and authority of the website/brand, algorithm updates etc. As stated earlier, SEO is a marathon, not a sprint. There is a huge amount of preparation and training in the beginning (1-3 months) and it is at that point that we should start to see improvements and gather data that will work towards achieving incremental gains and long term search success. One thing is for certain though, the quicker we start and get the SEO recommendations implemented, the sooner we will see the needle move.
Can you "SEO" our website/CMS?
Yes. As a technical SEO freelancer with 19 years experience, I've worked with dozens of CMS/platforms. WordPress (Woocommerce), Magento, Joomla, Drupal, Wix, Squarespace, Shopify, Prestashop, Sitecore, DotNetNuke, the list goes on. I have also worked with many bespoke and enterprise level builds. Luckily, web development practices and platforms have moved on since I started in 2003 and the fundamental requirements for SEO are often baked into the platform or achievable through plug-ins and custom development. As an SEO with a technical and web background, a new or challenging platform doesn't bother me, I relish and enjoy the challenge!
Can you work with our development team/agency?
Yes, 100%. Despite my roots in Web Development (PHP, Python, ASP.net, Java, MYSQL, HTML, CSS and JavaScript) and working with web servers (Apache/IIS) I've always believed in getting the right person to do the job. That is why my role is to work directly with your developers and content writers to ensure everything is implemented correctly and that website is optimised for search engines, and even more importantly, your customers.
What will you need to start an SEO campaign?
In the initial auditing phase a lot of the work is an external look in, but as we get in to the implementation phase of the campaign we will need:
Resources: Designer/Developer, Content writer
Access to key individuals within the business
Google Analytics/Google Search Console access (don't worry if you don't have this, we'll get it sorted)
Access to your Google Business listing
CMS access
How do your freelance SEO services work?
As stated earlier, all my freelance SEO work is tailored to the particular needs of the business and website and not a "one size fits all approach". In the early stages, it is vital we identify what is needed for your particular business, website and audience.
To achieve this level of service, all my SEO projects start with a very thorough and well refined initial research and implementation phase that identifies and addresses critical areas and ensures we are kicking off your SEO strategy on a solid footing. One that is appropriate for your business.
How the SEO process works:
Understanding the business, it's goals and objectives (KPIs)
Understanding the target audience and our message
Understanding the Search Engine landscape + initial keyword research
Traffic & Performance benchmarks to understand where we are starting from
Competitor SEO research to understand who we are up against and what we can learn and leverage.
Technical SEO audit to establish the strengths and weaknesses of the current platform we are working on and what can be done to optimise and refine it for search engines.
Content audit to understand what content we have, how it can be improved, optimised and built on.
Google Analytics / tracking audit to learn from exiting data and establish a more thorough and accurate measurement framework for the future.
Strategy, action plan and resource requirements to outline what needs to be done, by whom, and when.
Set up and implementation of phase one to kick off the campaign and get things moving!
With the above areas in place we will have the foundations of a well thought-out SEO campaign and the means to measure and refine what is required for search engine success.
Throughout the process I work directly with your team to ensure the project is understood, managed and implemented as required. This includes the transfer of SEO and digital Marketing knowledge and skills required to thrive moving forward.