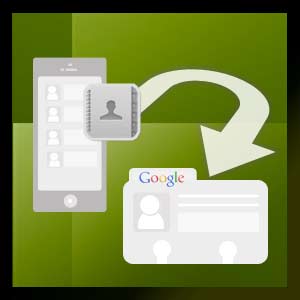 Time for another quick how to. This time we're looking at how to migrate your contacts from your iPhone to Google contacts. This wil be useful for anyone that is moving from iOS over to android or just simply wants to make sure that their iPhone contacts are synced with whats in Gmail or Google contacts is.
I should point out that although the title of this post is "How to Transfer contacts from iPhone to Google Contacts", this will actually work for any itunes account that has iCloud set up as we'll actually be exporting your contacts from iCloud to Google Contacts.
Before we go any further, make sure you've backed up your iPhone just to make 100% sure that everything is safe and sound and you can revert back if needed. 
Right, lets sync these iPhone contacts with Google Contacts!
Ok, first step is to make sure that you have iCloud set up on your iPhone and are syncing your contacts. To check this, pick up your iPhone and go to:
Settings > iCloud > Contacts
Make sure that the you are using iClound and that the contacts sync setting is on.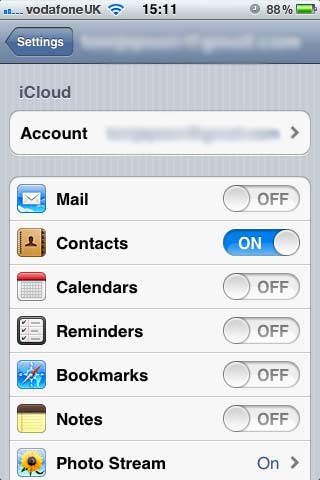 Step 2: With that confirmed, go to https://www.icloud.com/ and Login with your itunes details.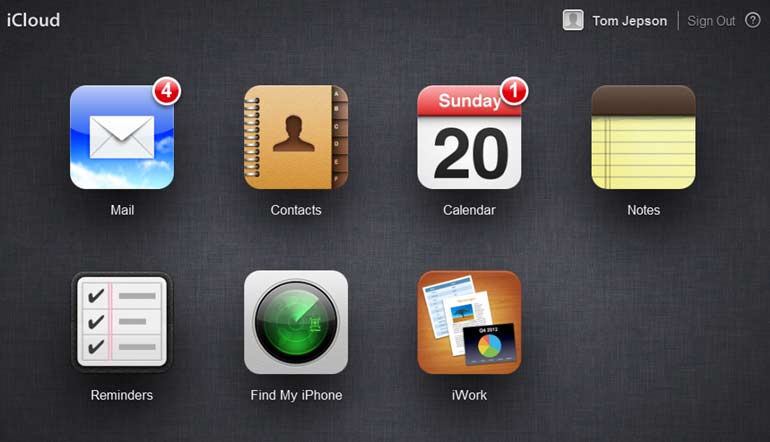 Step 3: Once logged into iCloud, go to your contacts and make sure that all the contacts are in there.
Step 4: Now for the slightly tricky bit, selecting all the contacts in the Contact list. To do this, single click the first contact on the list, scroll to the last contact, then click the last contact whilst holding down the shift button. This should select all contacts in your list as demonstrated in the screenshot below.
Note, if you don't select all the contacts the export will only export one contact at a time which is not what you want to do if you have more than 2 contacts! (btw if anyone else knows of an easier way of selecting all contacts leave a comment below. I couldn't find one via the menu – I'm guessing apple don't want to make it easy to transfer contacts from iclould to another system like Google Contacts – who knows!?)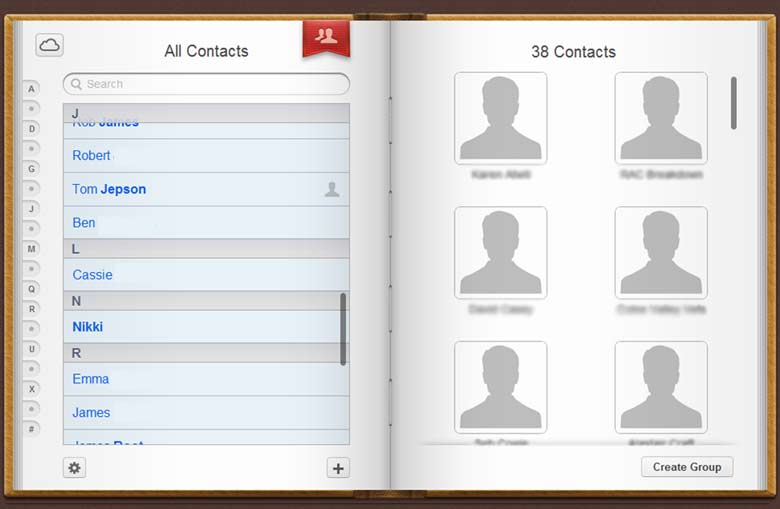 Step 5: With all your contacts selected, export your iPhone contacts in the vCard format  by clicking on the cog icon in the bottom left of the screen – see image below "Export vCard".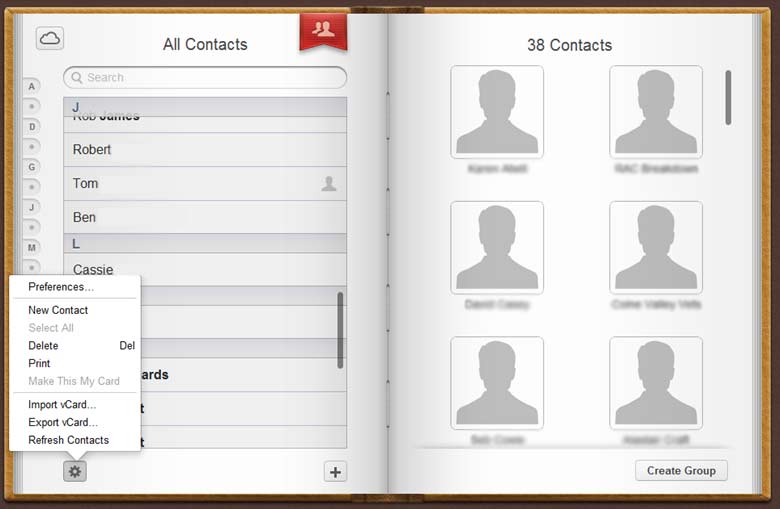 Step 6: With your vCard file of all  your contacts downloaded, all you need to do now is to log into Google Contacts and then use the import function. To do this:
Sign in to http://www.google.co.uk/contacts/
Select the contact import tool under "More"

Google Contacts Import Tool

Click "Choose File" and locate the vCard file you downloaded from iCloud

Upload vCard File

Once processed, all contacts should be ready for you to view and amend before saving.
If you're happy with all the information imported then go ahead and save and your done! you should have now successfully transferred all your contacts from your iPhone and into Google Contacts. If you have an Android mobile phone then that uses your Google profile, you should see all your contacts on the device.
If this tutorial has been helpful please don't forget to show it by leaving a comment, tweeting it or liking it on Facebook. Cheers! 🙂